Industries
Unique Computer Systems addresses solutions for a varied set of industries including FMCG Distribution, Retail, Pharmaceutical, SCM, Facilities Management, Field Service Organizations, Financial Services, and Construction.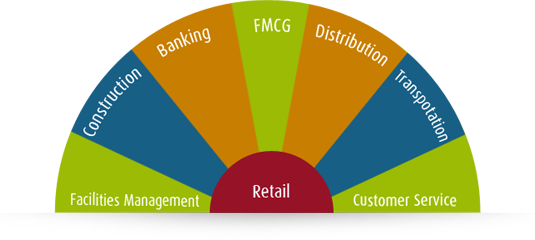 In addition, we are always open to providing technology product and solutions consulting to a variety of industries where our solutions and product offering is applicable.

Unique Computer Systems has an increasing number of horizontal solutions to meet its customers growing business needs.

Our solutions are aimed at making our customers more effective, more efficient and better prepared to meet the challenges of a competitive business environment.